UP2U is a new two-layered chewing gum pack from Mentos – the first slab gum to ever give two choices of flavours in the same pack.
With 4 combo packs & 8 unique flavours to showcase, the Martin Agency approached UNIT9 director Anrick to create a browser based experience targeting a largely teenage male audience.
UP2U is a browser-based experience consisting of eight very different, and subtly synchronised films. Viewers can choose to switch between the different films, as if switching between different realities.
Zombies or Gameshow?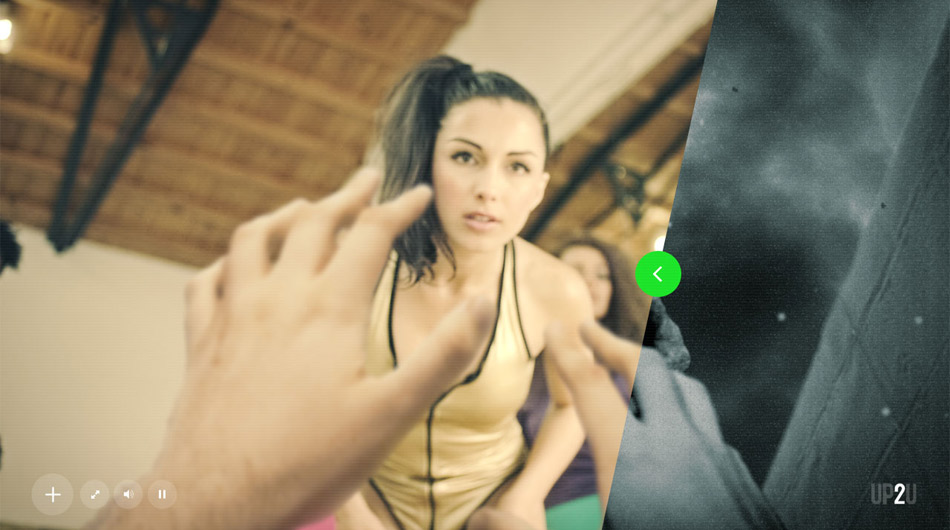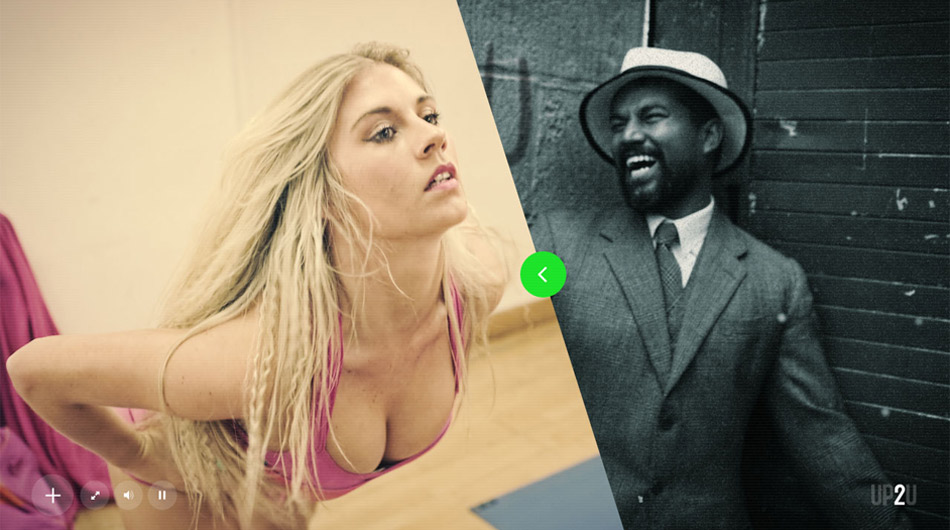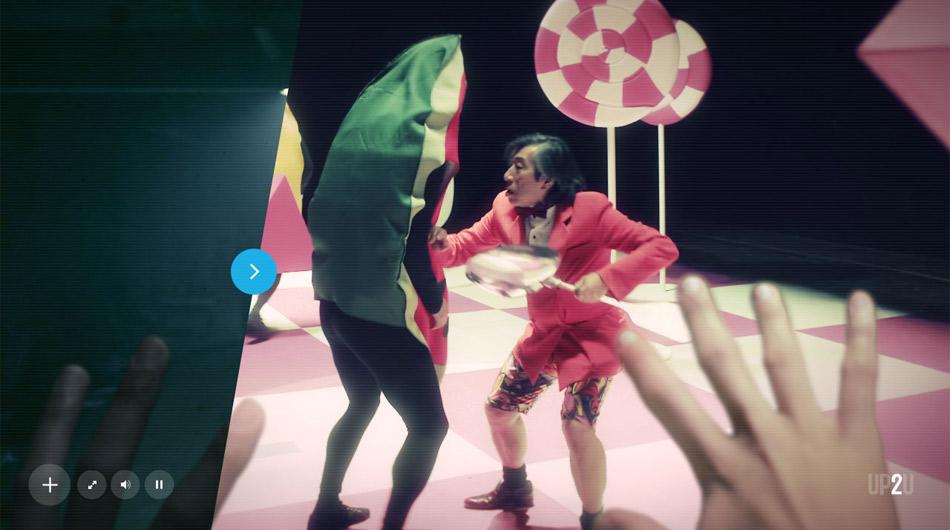 The unique interface allows users to seamlessly slide between two scenarios and choose which 'flavour' film to watch. As they do so, the viewer starts to notice that some events happen the same way in both of the stories they are watching. The films are synchronised and connected.
Run from zombies or take part in a crazy Japanese game-show, become a hip-hop star or an astronaut in the future. Have you ever wanted to be in two places at once? The choice is UP2U.
Hip Hop or Astronaut? (Featuring Naughty By Nature)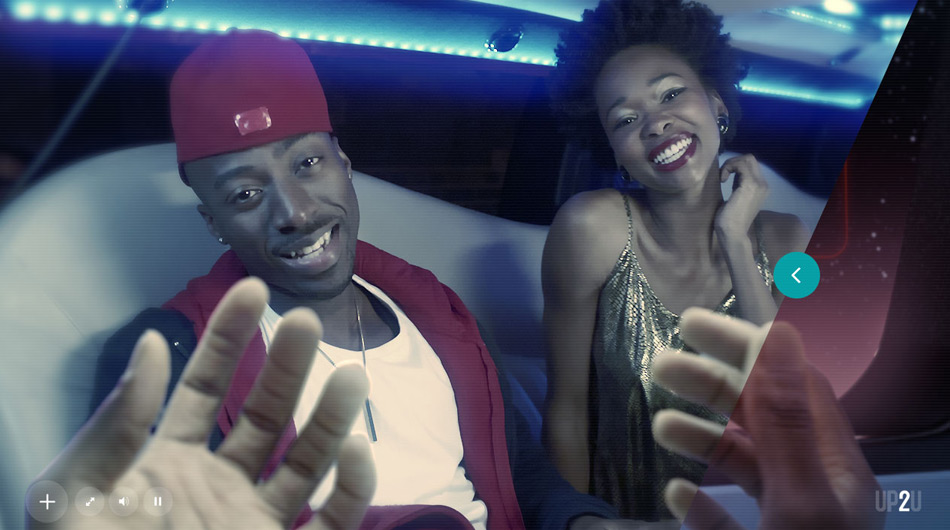 Superhero or Supermodel?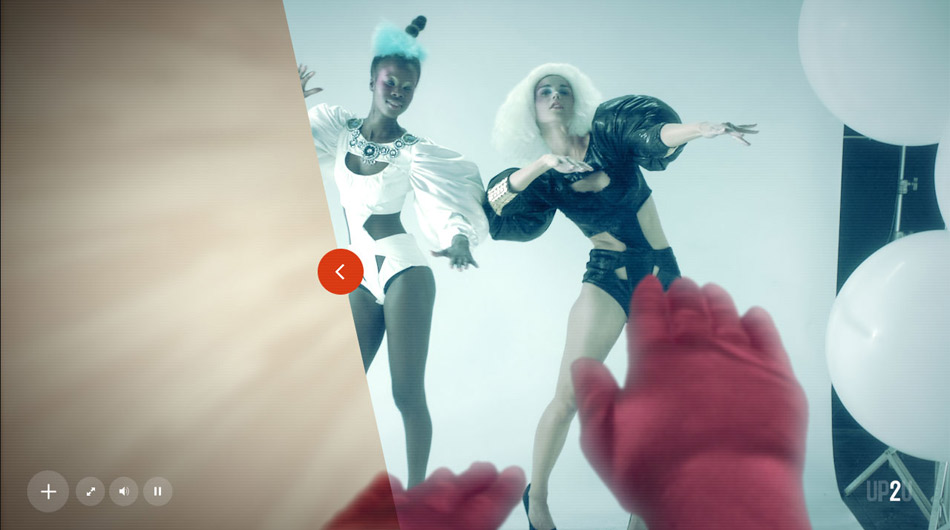 Behind The Scenes
The eight films were written and directed by Anrick and his teams from UNIT9 and live action partner Holster in London. Each film had it's own actors, set design, and a bespoke score composed for the project.
---
Credits
Division

Agency

Brand

Interactive Producer

Technical Director

Lead Designer

Tech Lead

Live Action Producer

Live Action Co-Director

Director of Photography

Production Design

Editor

VFX Supervisor

Music

Sound Design

3D

Focus Puller

Stylist

1st Ad

Production Company
Technology

Platform

Kind

Industry

Target Market

Release Date

2011-09-16