Big Energy: that was the idea we had to get across. 7-Eleven were doing a nationwide promotion across the USA for its range of Big Energy drinks. Ryan Blum, Nedal Ahmed and the team at the Tracy Locke agency, based in Dallas, had a great idea: promote Big Energy drinks with a series of high-energy stunts done by the 7-Eleven Big Energy Stunt Squad.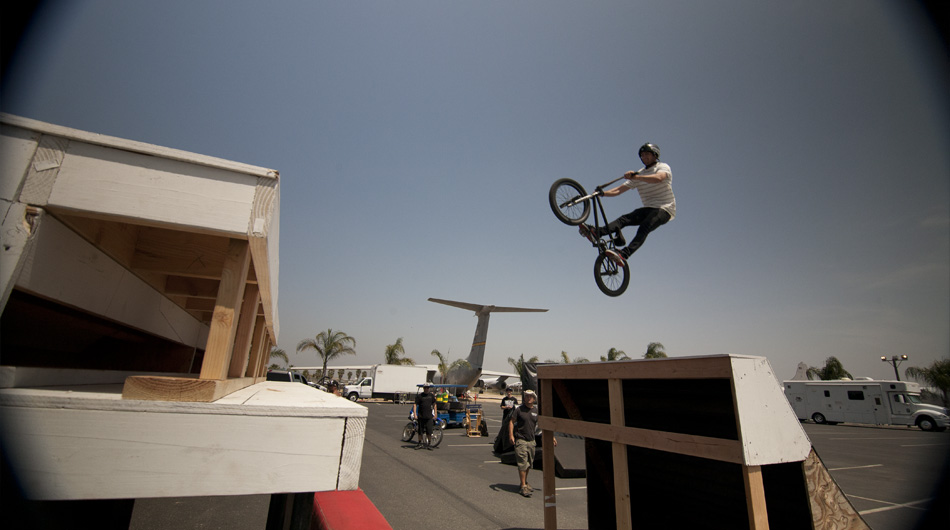 Working closely with Tracy Locke, producers Louis Figgis and Michelle Craig at UNIT9 gathered a team of three highly energetic stunt artists: Lance Coury on motocross; Brian Orosco, freerunner; and Connor Lodes on BMX. Then the fans and the stunt artists themselves came up with ideas for stunts; the fans voted on the best ideas; and UNIT9 made the best ideas happen.
Initially, this was going to be an interactive project: you would have been able to dynamically jump at will from one camera to another during the stunt. Sadly, this element had to be cancelled. But the project was still so interesting that we couldn't resist going ahead with it as a series of linear films.
The films were directed by Martin Percy. As far as he was concerned, there was one obvious problem: there are already a billion stunt videos on YouTube. How do you beat that?
Martin's ambition for the project was to shoot the stunts in a way which made their dynamic energy far more obvious than with regular filming. But how? Half of the YouTube stunt videos are filmed with GoPro cameras: the tiny plastic cameras you can easily stick on a helmet or a surfboard. So to start with, Martin decided not just to film with one GoPro – but with twelve GoPros.
Then he started a process of building a range of non-standard rigs to put the GoPros where they'd never been put before. For example, there was "Halocam" – a GoPro on a pole hovering three feet above the stunt artist's head, filming him and whatever he flies over.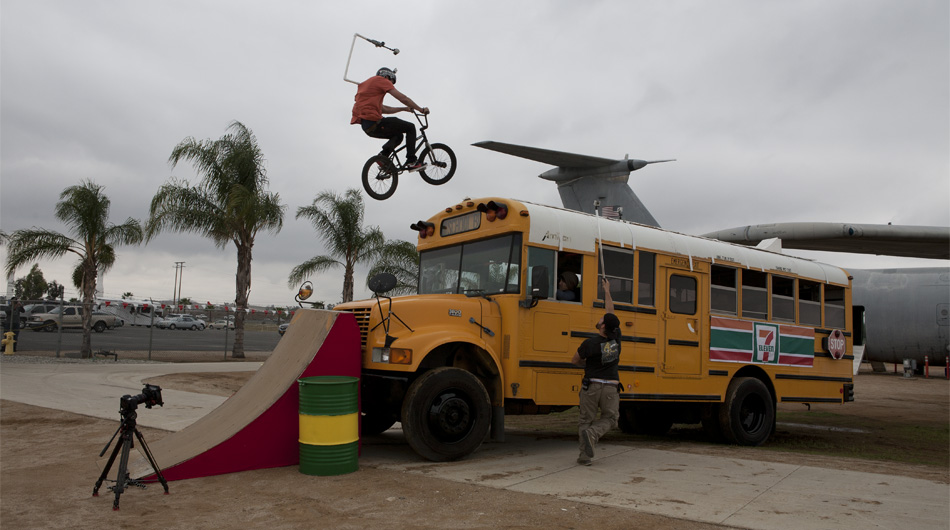 Martin worked closely on this and the other rigs throughout the shoot with London-based DPs Jacob Proud and Greg Hardes from Burning Flag Films, as well as with LA-based DP Jason Lehel and his team at Route 1.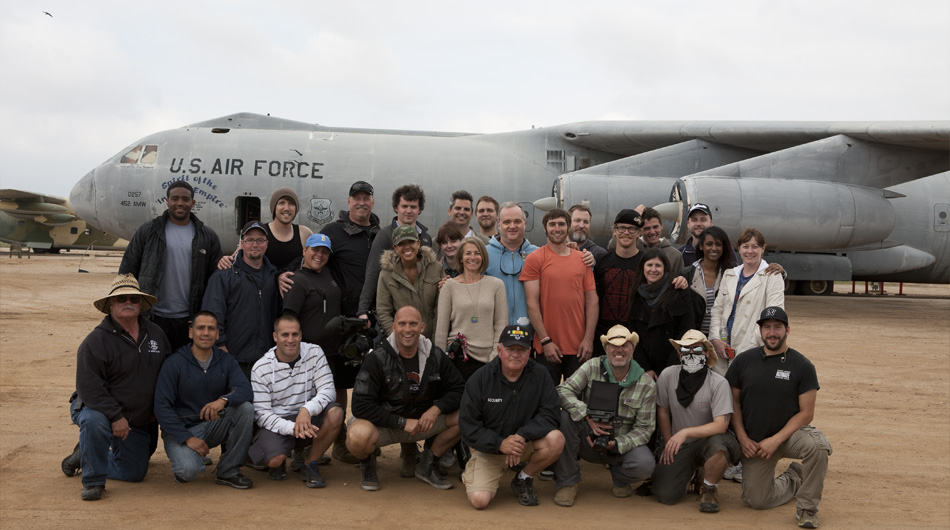 One of the stunts was so dangerous that we could only do it one time: this was Brian Orosco's jump over a car travelling 30mph. Brian had never done this before. So it was critical that his sense of balance and his ability to move through the air was not impaired. Therefore, he couldn't wear more than a couple of simple GoPro rigs. So Martin designed a set up which plastered the car with 10 GoPros, all carefully adjusted to cover each stage of the action.
The stunt artists were great: by definition, the rigs were new and little-tested compared with standard industry gear. But Lance, Brian and Connor worked with us to make sure that the rigs worked well and stayed safe. The stunts were filmed at March Air Field Museum outside LA to give a location which also had a sense of energy. Ryan Blum, the team at Tracy Locke and 7-Eleven themselves were totally supportive throughout. Finally, Alex Burt, film editor at UNIT9, added his special touch and the films went live.
The fans loved the films, they got a huge number of views and we got many comments on how hard the films pushed to show stunt action in a new, exciting way that really drove home the key idea: Big Energy.
---
Credits
Division

Director

Agency

Brand

Executive Producer

Producer

Stunt Coordinator

DOP

DOP

Editor

Production Company
Platform

Kind

Industry

Target Market

Release Date

2014-09-01