The McDonald's Monopoly Original Race promotion is run every year, involving an on-pack promotion, which gives customers vouchers showing a promo code with products they buy from McDonalds. With this code, the customer goes online and enters the game designed this year by UNIT9, to have a chance to win 10,000 Euro every day.
To make the win/no win situation more fun and engage users, UNIT9 directors collective Helpful Strangers were asked to create a YouTube channel takeover. The race takes place on a gigantic version of the Monopoly board in a flash based branded YouTube channel.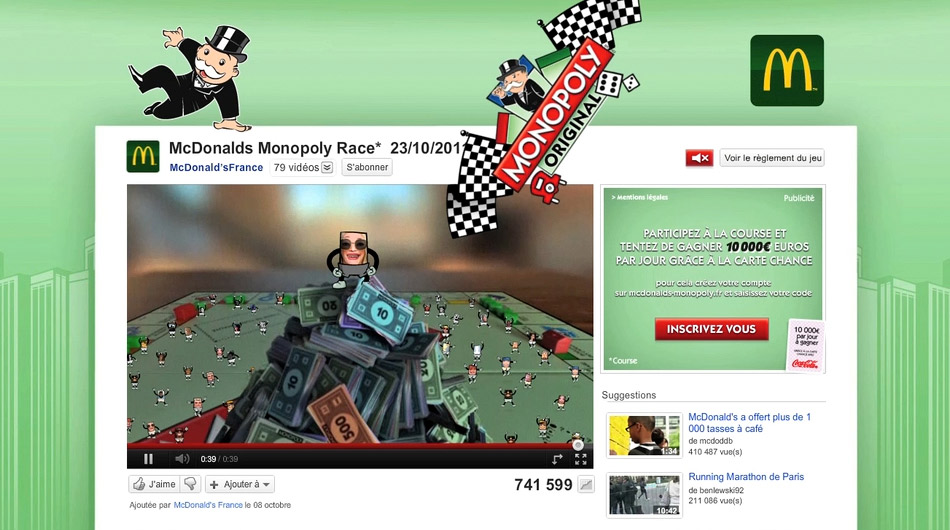 Using facebook connect, the users profile picture is embedded in one of the runners. In addition to the youtube channel takeover, UNIT9 also designed a trailer and an interactive MSN banner to direct users to the game.
Creative Development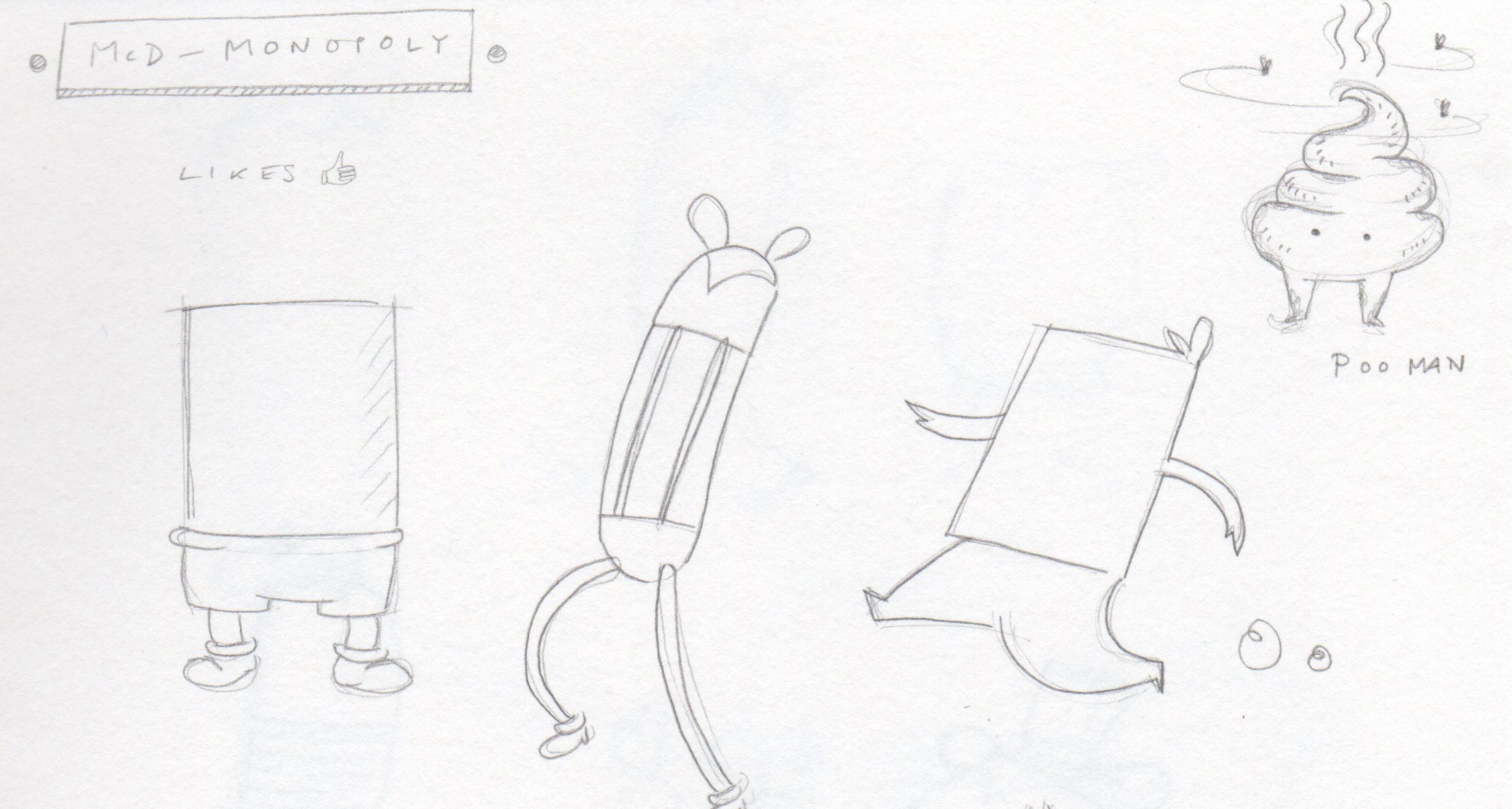 The creative development of a project begins with inspriration, drafts and sketches. At first, Helpful Strangers drafted characters and developed their movement.
---
Credits
Division

Director

Agency

Brand

Interactive Producer

Project Manager

Tech Lead

Design

Animation

Animation

3D

Production Company
Technology

Platform

Kind

Industry

Target Market

Release Date

2011-10-19