Chevrolet: Martin Luther King - Reading Project
Chevrolet honours Dr. Martin Luther King, Jr. in this engaging interactive experience, that allows users to record and share various quotes from some of his most famous speeches. The site gives users the sense that the words truly are "of the people".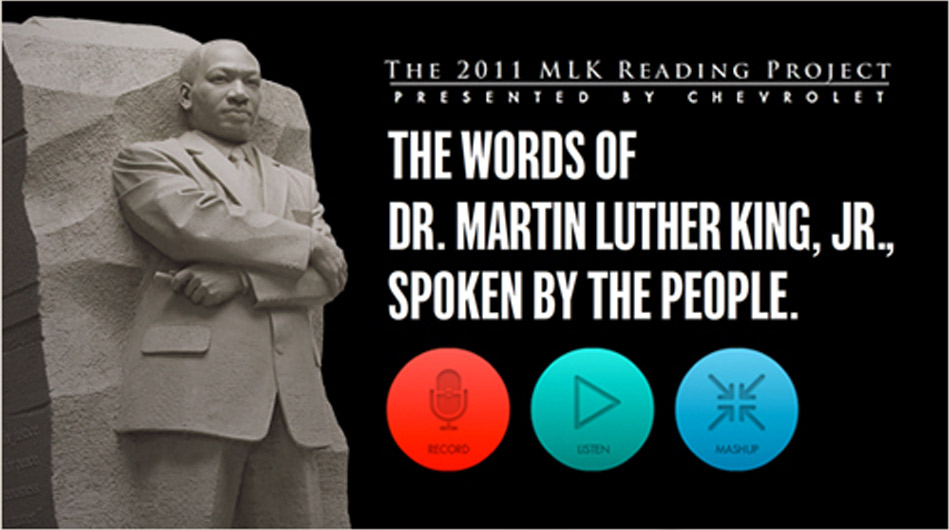 The simple act of reading Dr. King's message aloud reinforces it's timelessness – click the link below to record your contribution and hear other recordings from around the world.
---
Credits
Division

Agency

Brand

Interactive Producer

Art Direction

Design

Production Company
Technology

Platform

Kind

Industry

Target Market

Release Date

2011-06-11