To launch the reboot of epic assassination videogame Hitman, Omelet LA devised a Trojan Horse of a campaign; online viewers were lulled into thinking they were watching a preroll ad for 'Wolfshark', a new reality show featuring a scumbag billionaire businessman, his underworld cronies and Kardashian-esque trophy wife. Watch Hitman: Kill This Ad.
But when a viewer clicked to skip the ad, the action onscreen took a sharp turn for the sinister. Instead of skipping the ad, the click brought Hitman's Agent 47 himself into the scene, where he made quick work of the sleazy reality star.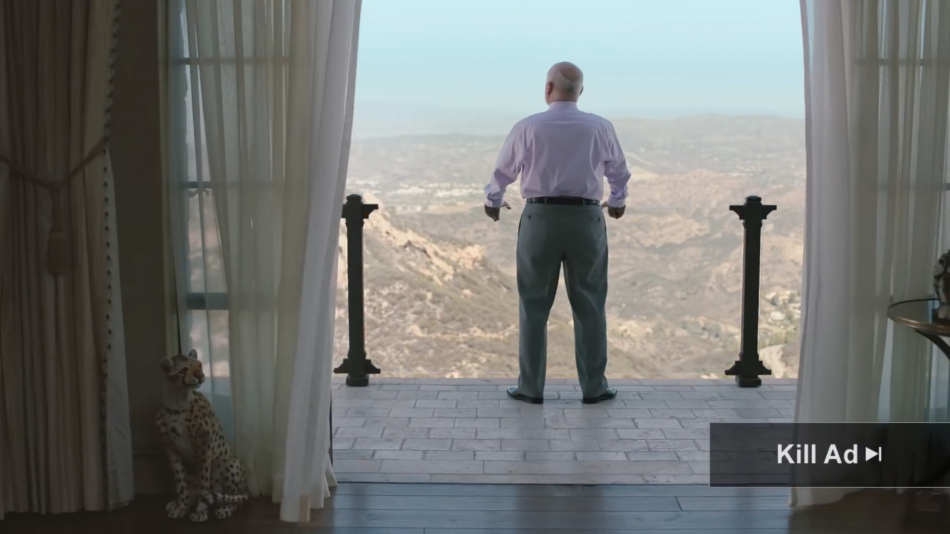 Depending on where in the fake promo viewers clicked to skip, they were treated to a variety of classic Hitman-style assassinations – ranging from strangulation in a dark alley to a scenic plunge off the balcony of a mountain fortress.
Watch Version 2
Watch Version 3
Only one clue hinted from the outset that all was not as it seemed: in place of the usual 'Skip this ad' button in the bottom right corner of the screen, viewers found a button that read 'Kill this ad'.
---
Credits
Division

Director

Agency

Brand

Agency Producer

Executive Producer

Producer

DOP

Production Design

Editor

Post Production Supervisor

Colorist

2D Supervisor
Platform

Kind

Industry

Release Date

2016-03-14