Adam & Eve approached us to create the interactive component to their "Good Call" campaign for Foster's, "The Good Call Centre". Foster's as a brand wants to retain the style and humour of previous ads but involve consumers more as the campaign gets interactive.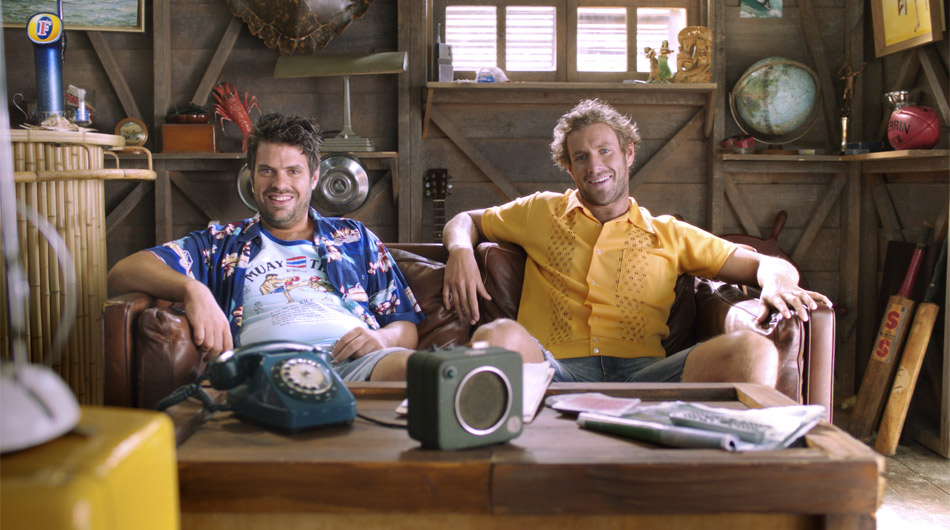 The microsite we created allows users to submit a friend's problem to create a personalised flash video response that is then sent to their Facebook page.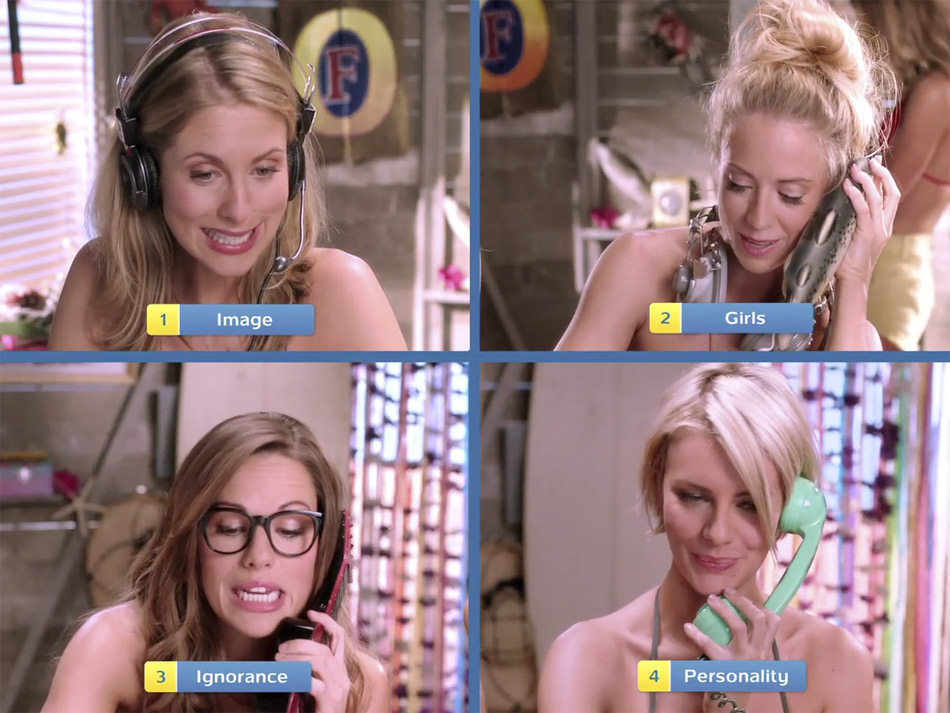 Choosing a problem out of the 12 dilemmas, the user enters the name of the mate to have Brad and Dan say his name in an ossified variation.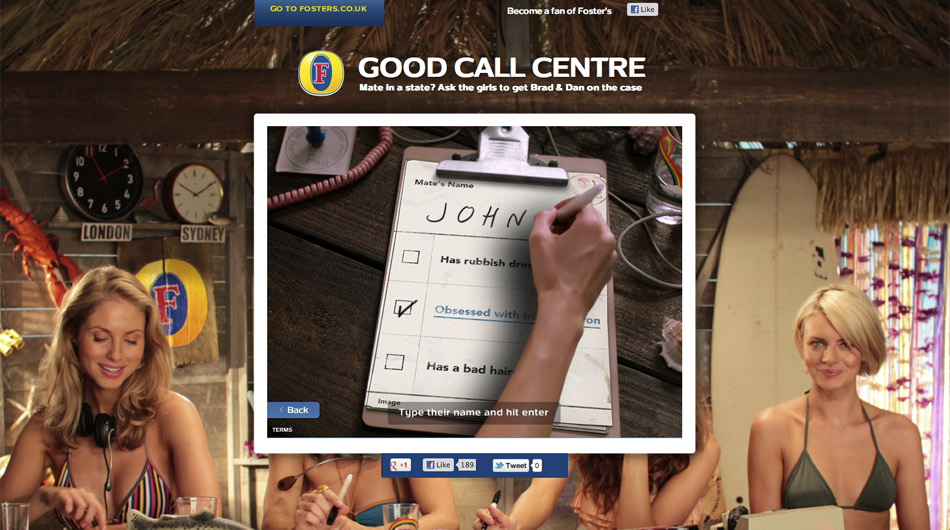 An additional YouTube ad introducing the Good Call Centre girls helps driving traffic to the interactive experience.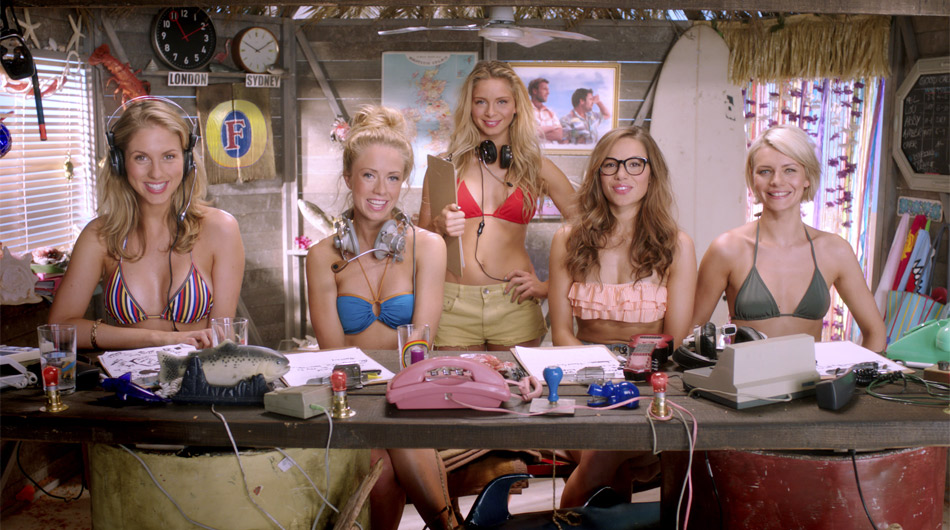 Our live action partner Holster Studios did an excellent job filming the 12 different video advices with Brad and Dan, shot in Australia in only 1 day, as well as shooting the wonderful girls in a studio in London.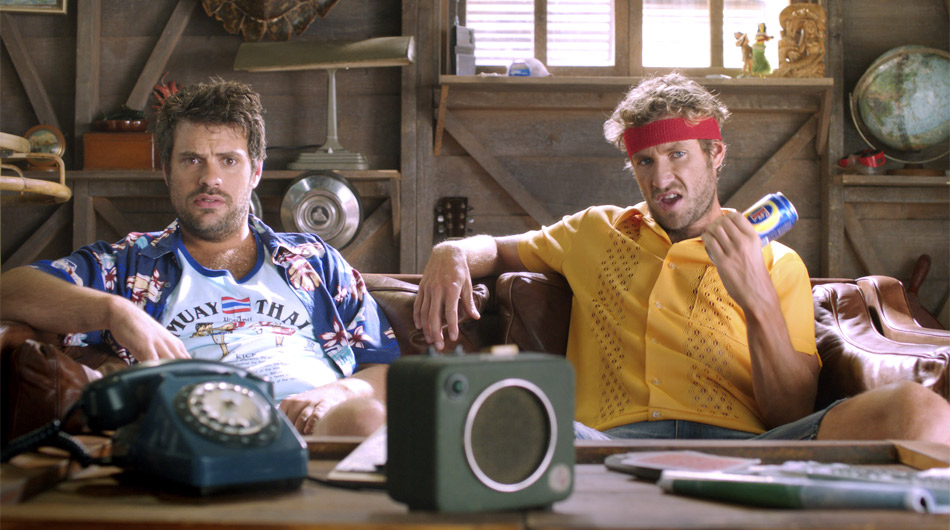 UNIT9 director Robert Bader ensured all footage would work as an interactive experience, live-action directed by Barnaby Girling. The site was designed by Lean Mean Fighting Machine.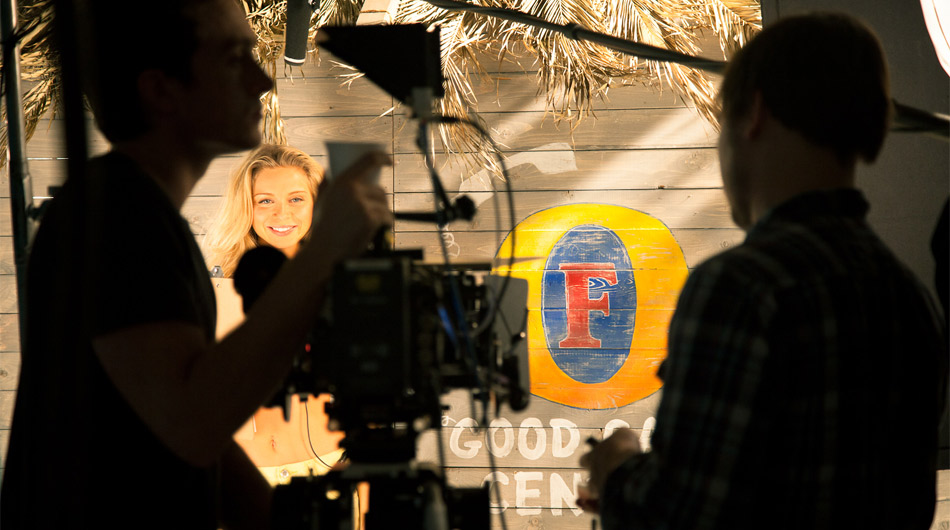 A big accomplishment of the Australian shoot team, apparently we had the worst spring since years. However, we were able to bring the sun back to the beach, e.g. by using special lighting equipment.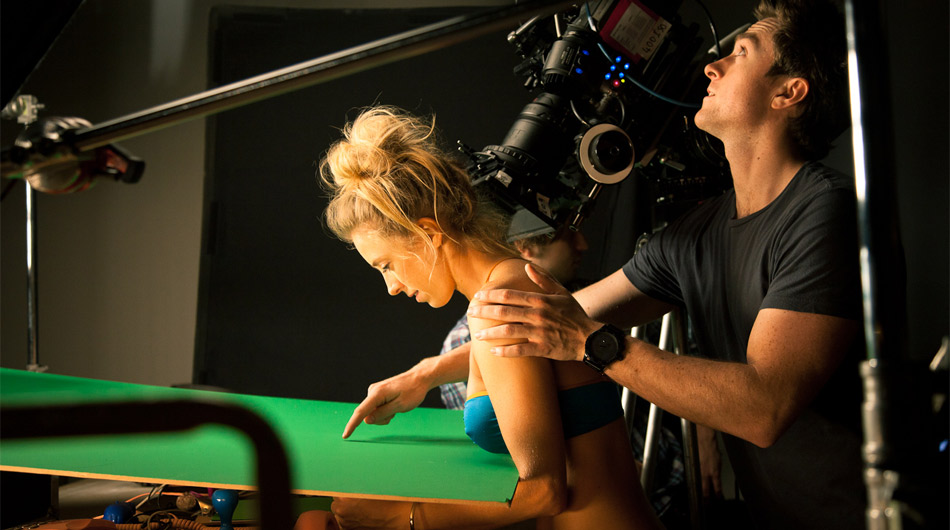 Got a mate in a state? The Good Call Centre Girls are here to help. Get in touch with them to have Brad and Dan to send your mate some no worries brotherly advice fosters.co.uk/goodcallcentre.
Visit Page
---
Credits
Division

Director

Agency

Brand

Live Action Director

Interactive Producer

Live Action Executive Producer

Live Action Head of Production

Live Action Producer

Editor

Live Action Production

Technical Director

Tech Lead

Quality Assurance

Developer

Developer

Developer

Design

Production Company
Platform

Kind

Industry

Target Market

Release Date

2012-05-08