Imagine this: The only way you can convey your Facebook status updates or wall posts to your friends is to race around a personalised racetrack at nearly 90mph, collecting diamonds and hurtling through the finish line. Crazy, I hear you scream. Well, here at UNIT9 we embrace such wild accusations and challenges in an attempt to make the crazy… possible.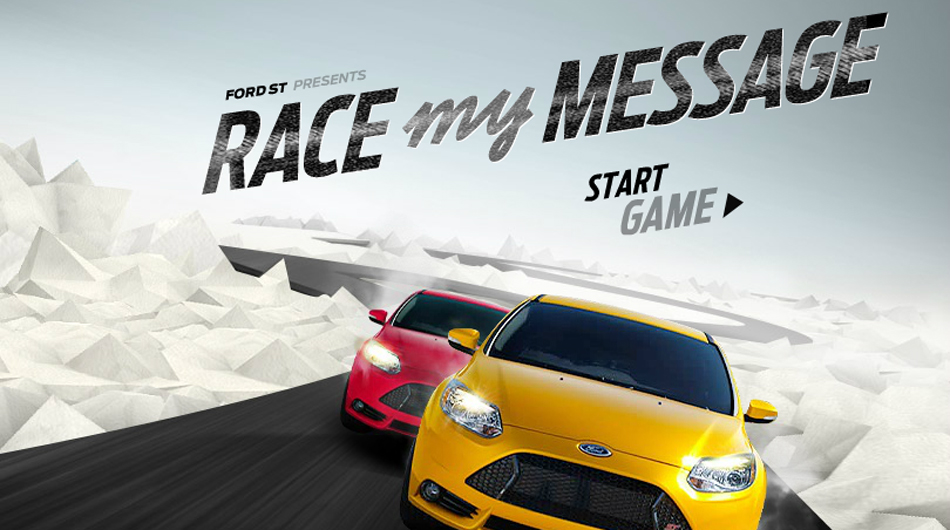 But don't worry! We haven't set up sporadic race tracks around the globe in an attempt to spread messages of love, life and social outings – we're not that crazy – instead we, and the folks at Blue Hive, have teamed up with Ford to promote their new Focus ST range through the Facebook application game, Race My Message.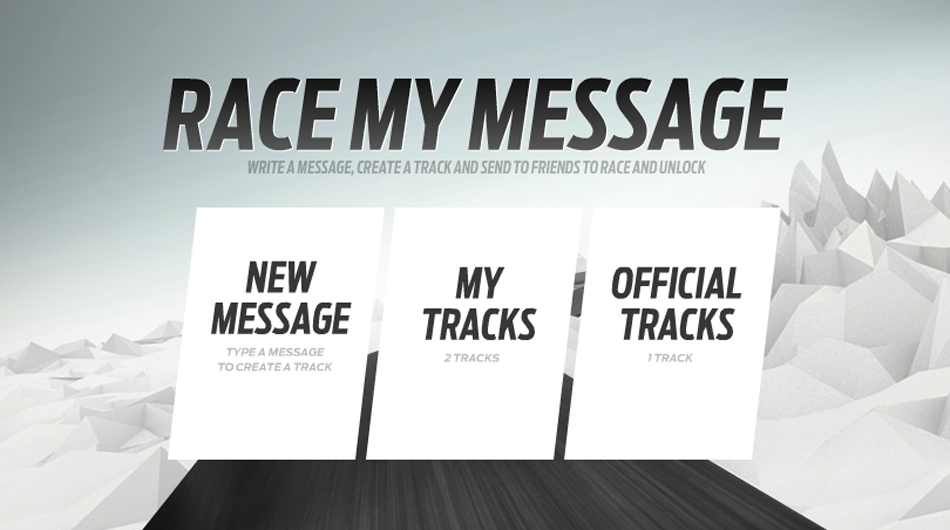 Race My Message is a socially connected, interactive game that invites viewers to turn messages to friends and family into racetracks. When raced these would place the encrypted track code into the game player's 'My Tracks' library. This message can then be shared to friends through Facebook, who are challenged to take on the creator's track to unlock the hidden meaning behind the grid.
Set up in a 3-D format, with a simple, but contemporary style, gamers are able to choose their car from a six-colour pallet and input a message with a maximum of 35 characters excluding numbers and punctuation. The track is then built and set on a neutral background, allowing for the sharp colours of the car to stand out – although Tangerine Scream would probably stand out on any backdrop.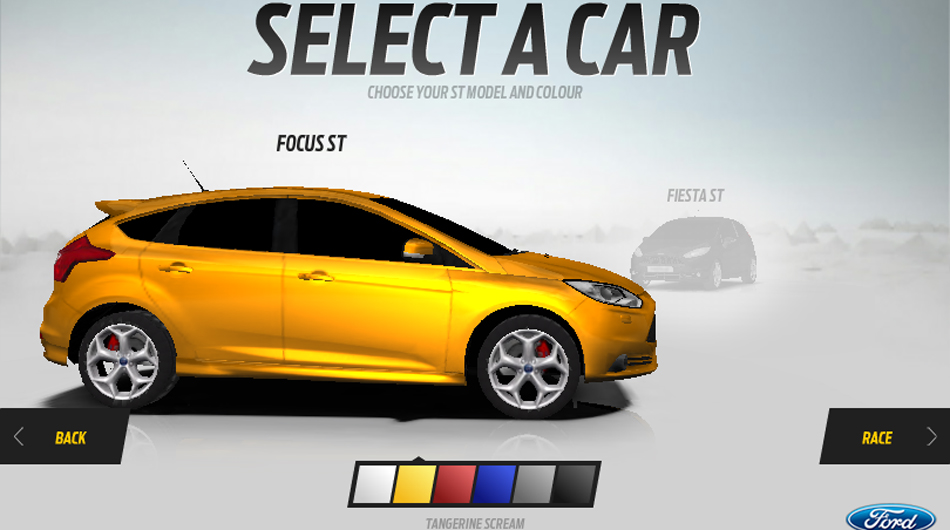 Controls are based around similar racing games available on desktop platforms, with the arrow keys maintaining direction and speed, and the space bar acting as the brake.
Apart from racing around the course at breakneck speed, competitors are also tasked with collecting crystal blue diamonds placed on some of the courses tighter corners to boost their credentials on the official global tracks leader board.
We can't help but think that in the very near future Race My Message could be used for spreading all types of content to loved ones and friends. Celebrations and commiserations could all be communicated by a simple racetrack enigma. UNIT9 embraces poetic license, but please, no marriage proposals guys!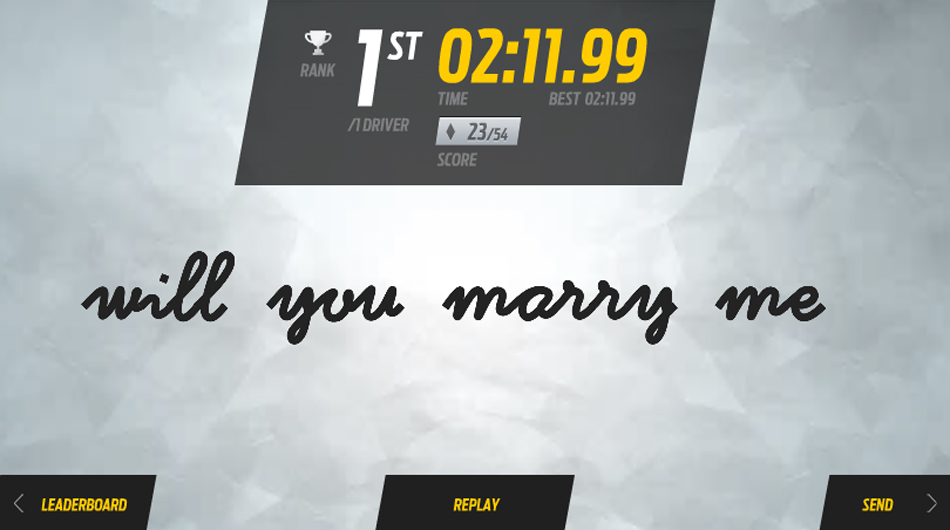 ---
Credits
Division

Agency

Brand

Interactive Director

Producer

Production Manager

Concept

Tech Lead

3D Design

3D Design

2D Design

Storyboard for Desktop

Sound Design

Music

Game Developer

Game Developer

Game Developer

Quality Assurance

Quality Assurance

UX
Technology

Platform

Kind

Industry

Target Market

Release Date

2013-05-15