Anomaly asked us to create an online experience which plays host to the latest collaboration between DC Comics and Converse.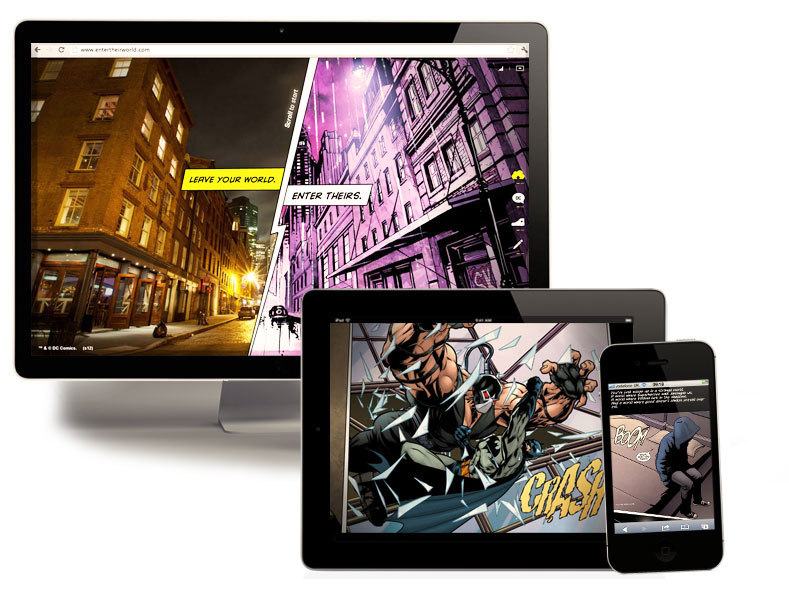 Fans can insert themselves via picture upload into an interactive, custom made comic book featuring DC Comics heroes and villains beating the tar out of one another. The site has a rich stereoscopic soundtrack and alternative endings, also a chance to enter the campaign competition.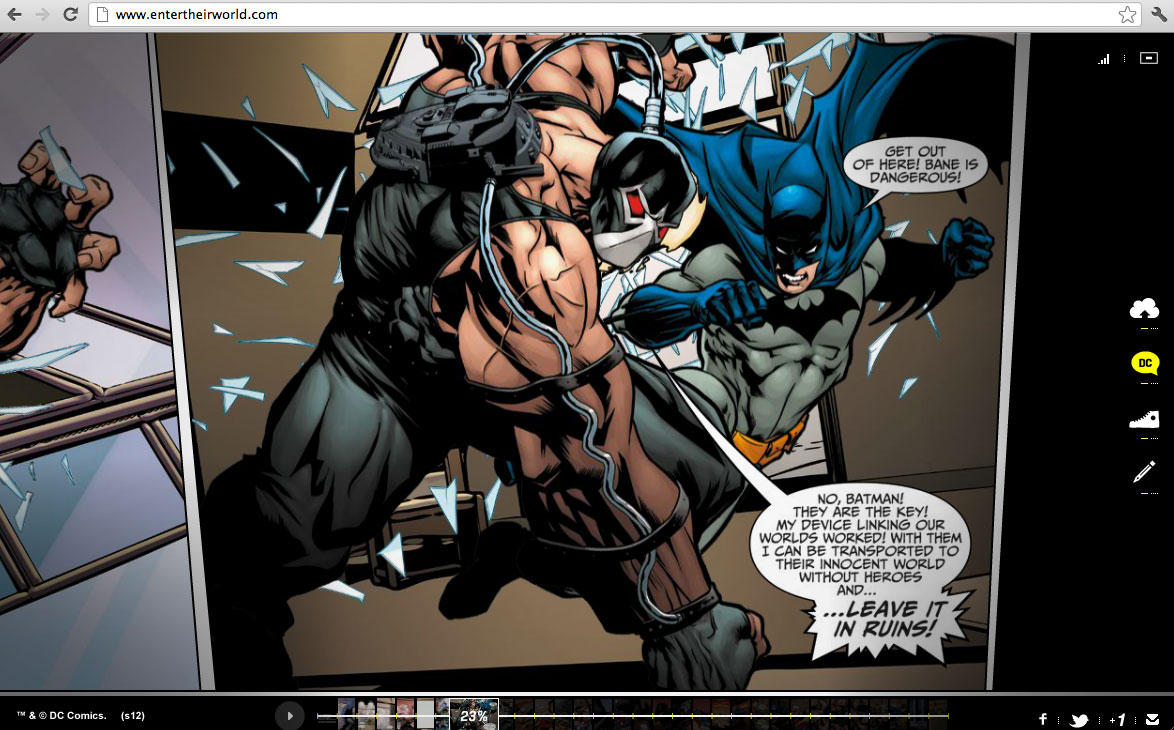 Converse-DC Comics lives on desktop and mobile browser. It builds a little self-contained world which brings to life the tagline: 'Leave your world, Enter theirs' and ties into the above the line elements of this campaign.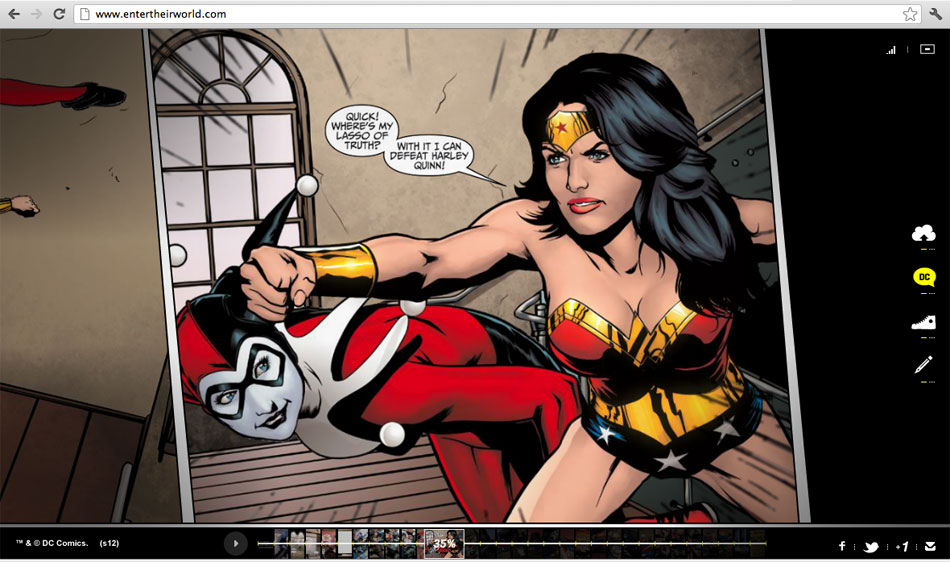 The website has a unique navigation system where you can scroll through the sections. To make the scrolling intuitive, we made possible both vertical and horizontal scrolling in Flash for most browsers using a combination of Flash / HTML / HTML5 / JavaScript.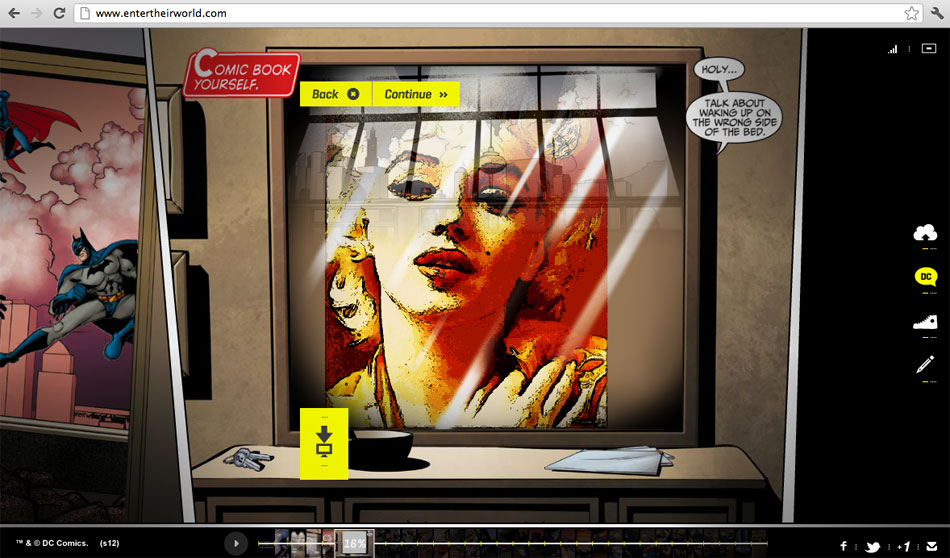 The 'instagram' style filter is one of the key features of the project. It allows the user to 'cartoonify' himself with an automated approach, processing a captured or uploaded picture with server-side effects and blend modes.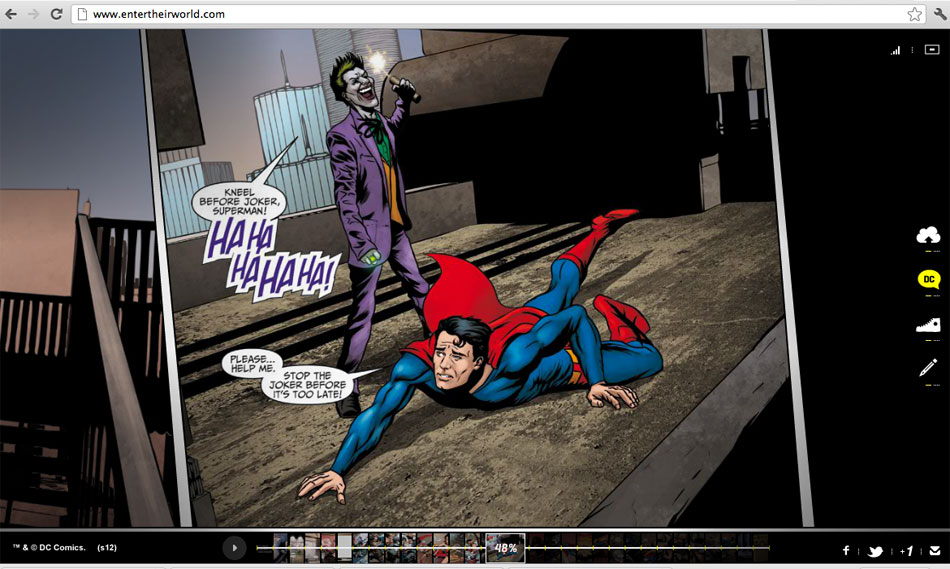 The campaign is supported by online banners both rich and standard. The rich media is an expandable MPU that also allows the user to play with the 'Cartooniser' tool.
---
credits
Division

Director

Agency

Brand

Director

Interactive Producer

UX

Design

Technical Director

Tech Lead

Flash Developer

Back-end Developer

Developer

Mobile Developer

Quality Assurance

Banners Build

Music

Production Company