The Cole Haan Disco Ball projection acted as a party beacon for bystanders in several hot spots around New York City, September 13-15 and 20.
The disco ball projection displayed user tweets to the #DontGoHome, showing a collection of the most inspiring reasons to stay out all night long. An installation for BBH New York and Cole Haan during the NY fashion week, directed by Robert Bader.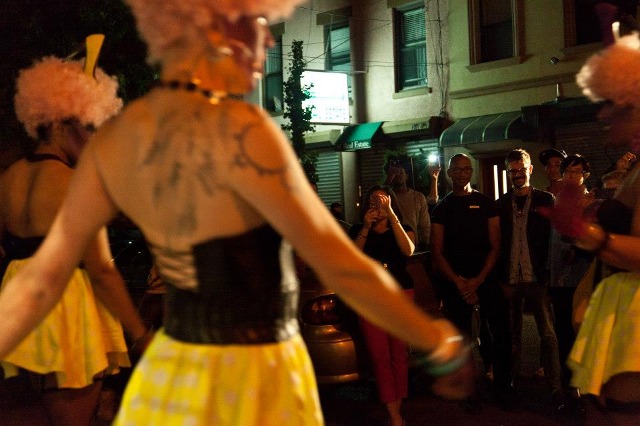 Accompanying the disco ball projection are teams of drag queens who charge the sidewalk to hold an impromptu dance party that anyone can join. For these performances, the disco ball projection changes to a vibrant magenta in "Dance Party Mode" to highlight the dance show.
When the drag queens end their performances, the disco ball projection changes back and tweets to #DontGoHome are displayed again.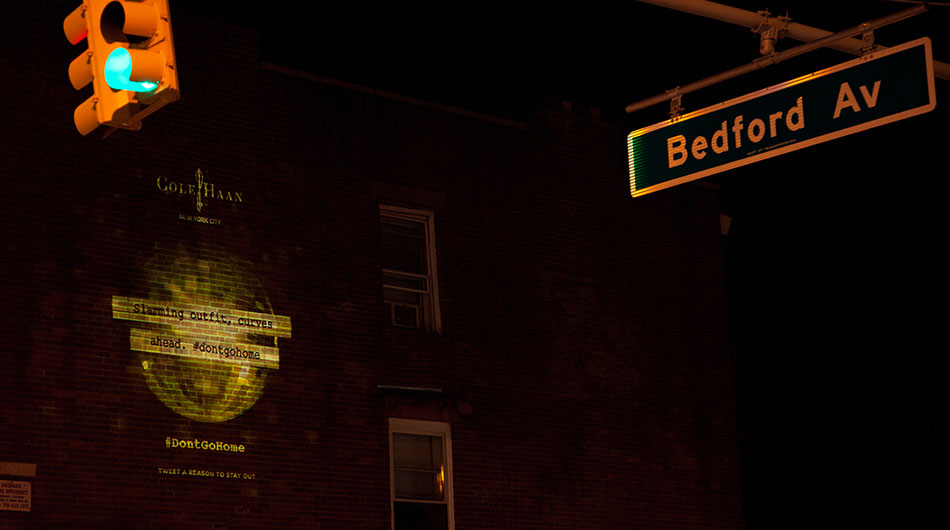 The approach for the 3D disco ball animation was for the disco ball to rotate while the user tweets were displayed, causing a constant change in light rays and background reflections. A mix of both 3D and AFX lighting effects were added to the disco ball itself with moving reflections across the walls.
Tiles with parts of words fly in to form the tweet. Once the tile strip is assembled it will slowly move around a vertical axis. The tile strip is disassembled after several tweets have been displayed and the disco ball explodes into thousands of particles in transition to another shape. This explosion was designed to have a zero gravity, "matrix" effect with the various particles frozen in space before imploding back into a new shape.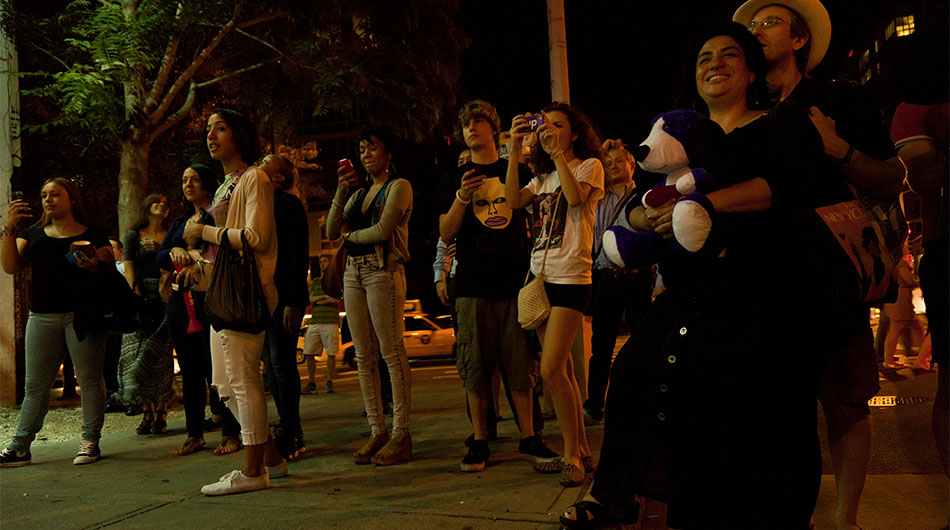 We also had a countdown animation as a teaser for the show. Once the countdown ended, the disco ball would change to magenta and a crew of Drag Queens would come out to dance on the streets.
The biggest technological challenge on the project was to create a tool which gave the Moderator the power to approve and prioritise live tweets. With this tool, the Moderator had the power to approve live tweets on the fly and curate several nights of tweets for the Cole Haan brand during New York Fashion Week.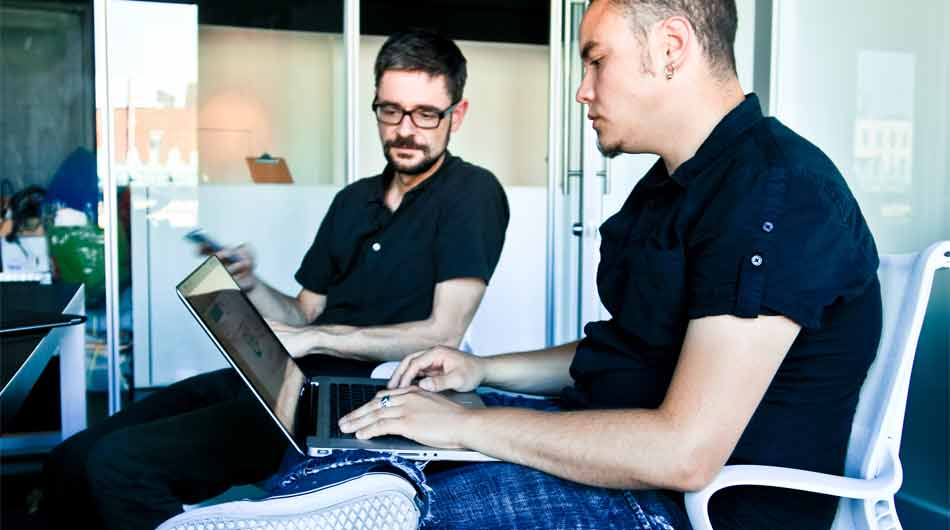 We created an extensive and flexible CMS system with a simple user interface, that would easily allow the Moderator to prioritise Direct messages from the brand team, tweets that are "prioritised" on the spot, tweets based on the location of the user, and seeded tweets to allow for a lively experience on the streets.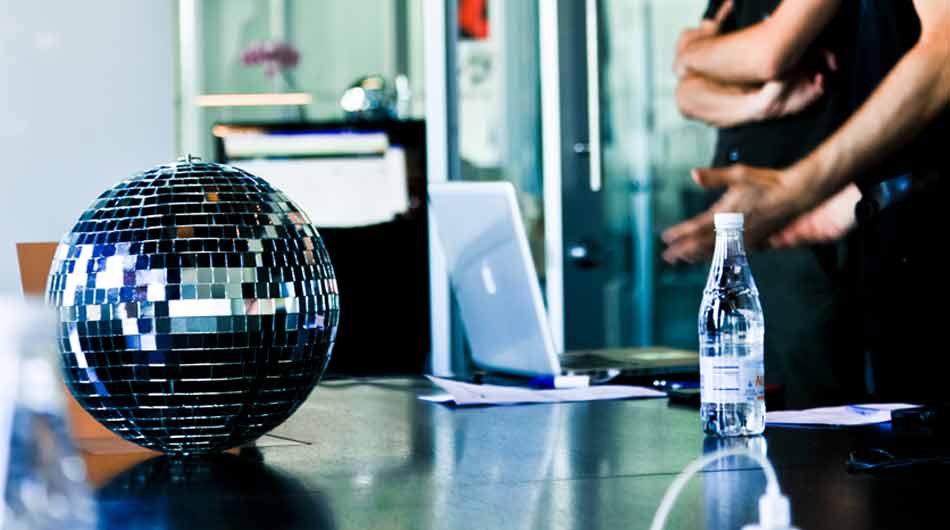 ---
Credits
Division

Director

Agency

Brand

Tech Lead

3D Modelling

Design

Back-end Developer

Producer

VFX

Quality Assurance

Production Company
Platform

Kind

Industry

Target Market

Release Date

2014-09-01