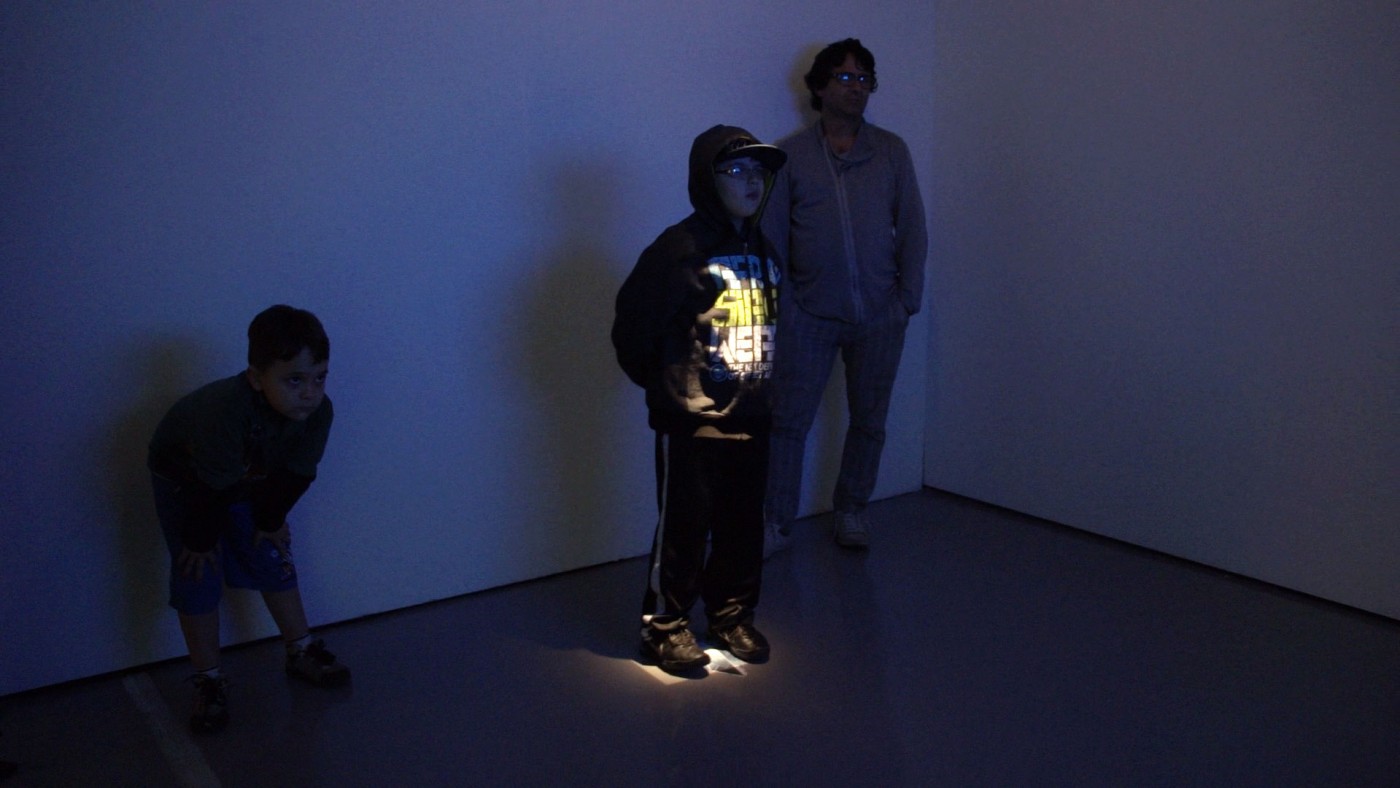 FILE festival in Sao Paulo, Brazil, hosted UNIT9's interactive anime Attraction:Live, in the form of an artistic kinetic-based installation. Telling the story of Hiro, Koichi and Ren, three children in a futuristic Tokyo.
Attraction was the world's first interactive anime, a browser-based story created by UNIT9 in collaboration with Studio 4 °C and directed by Anrick and Koji Morimoto. Commissioned by the French Ministry of Health and DDB Paris, the original aim was to teach young people about the dangers of smoking in an engaging and innovative way.
Now, almost two years after it first hit the internet, UNIT9 and the world famous FILE festival created an interactive installation as part of their latest exhibition, encouraging visitors to move, shake, and in some cases, dance, to alter the flow of the film.
As each user shifts, and manipulates their movements on a single space, the film reacts, turning the user into an active participant rather than a passive viewer. With the development of motion sensor technologies like Kinect, we got excited about the idea to turn Attraction into a live installation, controlled with the body rather than the mouse.
The interactive touch points lend themselves perfectly to this new way of interacting with an engaging story. Director Anrick Bregman was really enthusiastic at the potential of turning his project into a live event. Speaking about the collaboration, he said:
"Attraction is a very dynamic story, it attacks the senses on all levels. The animation by Morimoto, combined with the music from Danger, creates a film that in my mind was always meant to be experienced with your whole body. It's exciting to finally see that happen."
"Daily we were receiving many visitors to the exhibition and Attraction is one of the busiest. Each weekend had long queues of visitors wanting to interact with it."
The anime featured at the Electronic Language International Festival during July 26 through to September 1, which saw hundreds of people involved in the live event.
For full credits please see Attraction
---
credits
Division

Agency

Brand

Director

Coding

Coding

Developer

Design

Filmed

Editor

Curator

Production Company
Platform

Kind

Industry

Release Date

2014-09-01